So you want to design an amazing WordPress blog or website?
Let's have some fun, shall we!
You're gonna need a big bowl of ice cream; massive sprinkles of patience, toppings of creativity and you'll need to pull out your 'gut feeling' out the bag.
When you design your website you should always go with your 'gut feeling' otherwise, you will spend 4 months building a website that nobody is going to look at because it hasn't been launched yet! Don't procrastinate – just go 'with your gut feeling'.
Before you build your self-hosted blog or website:
You need to research your domain name – learn more
Then you need to register your domain name and pay for a hosting plan – learn more. I recommend WebHostingHub
If you want to know more about the difference between a hosted blog on WordPress.com and a self-hosted blog on WordPress.org –

learn more 
Once you have paid for your web hosting account and they have registered your domain name they will send your login details to the email address you provided.
If you got a hosting account with WebHostingHub and you followed the steps, I showed you – (click here to view) then you should have received your WordPress login details in your inbox. WebHostingHub uses 'One-Click WordPress Install', which pre-downloads WordPress for you from WordPress.org. If you did not get your hosting account from
If you did not get your hosting account from WebHostingHub then you need to contact your web hosting provider to send you the step-by-step instructions on how to download WordPress.
To login to your WordPress website, it's pretty easy. If your domain name is www.letmebeyourbae.com, then to access your WordPress admin page you need access www.letmebeyourbae.com/wp-admin. Then all you need to do is enter your username and password.
Once you login to WordPress you will see the Dashboard.

How do you design a professional WordPress blog or website?
To have a professional looking blog or website you need to choose a great theme.
The theme you choose will affect how your blog/website is perceived by your audience, so I suggest you take a bit of time deciding on the perfect fit for your blog.
There are two types of Themes in WordPress
Free Themes: WordPress offers free themes. These themes are great but some have limitations. For example, some of the free themes are designed by developers who want you to pay for their premium themes so they deliberately create limitations such as limit your ability to change the font or easily change the layout of your blog/website.
To access the theme library in WordPress > Appearance > Themes
A great free theme is 'Twenty Seventeen' by WordPress.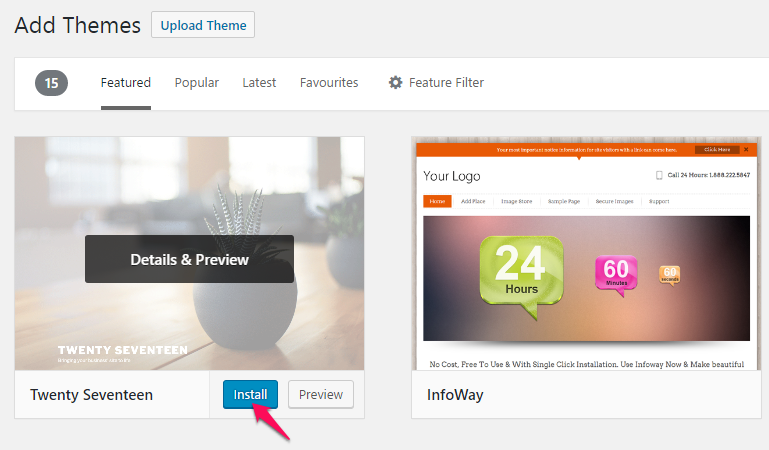 WordPress > Appearance > Themes >  Add New > Install > Activate

Premium Themes: You can purchase a premium theme, which will help you to create that professional blog/website type of feel. Prices usually start from $50 per theme.
I recommend you choose a theme based on your target audience. For instance, if your audience are women, I suggest you go for BluChic. They create feminine WordPress themes. Click here to check them out.
Wanna add a premium theme?

It's pretty easy, all you have to do is purchase your desired theme from ThemeForest then upload your theme as a zip file.

WordPress > Appearance > Themes >  Add New > Upload Theme > Choose File > Install Now  > Activate

Ooo yes, themes can be changed in WordPress
This is what I love about WordPress. Once you have chosen a theme and you no longer like it, you can easily change your theme within seconds.
To change your theme in WordPress, search for the new theme you want then activate it.
WordPress > Appearance > Themes >  Add New > Install > Activate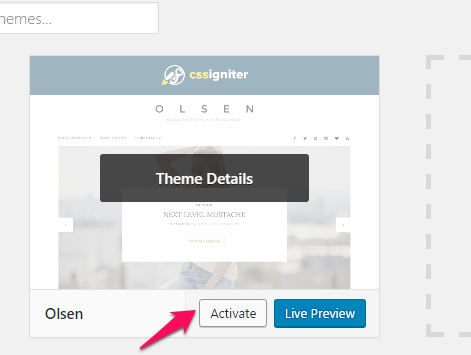 Do you hate doing techie stuff?
If you're not into techie stuff and you prefer someone to set up the blog or website, once you have paid for your hosting account. Then contact me using this form and I will recommend you to a talented and affordable web designer.
Have something to share? Let's chat, comment below.
xoxo
empowee