Choosing a web hosting provider is one of the most important decisions you will make as a blogger, you really don't want to mess it up.
I chose the wrong web host for one of my popular blogs, which eventually killed the blog. My blog kept going offline every day and their support staff was clueless. You don't want that to happen to you.
I did a lot of online research before I found the web hosting company of my dreams lol WebHostingHub. I literally read more than 100 reviews before I decided to go with them.
Here are 7 important factors I considered before I chose – WebHostingHub:
Cost: How affordable are they in relation to the service they provide?)
Customer Service (apart from 24/7 support: do they go above and beyond to help you when you have issues?
Live Chat: How experienced are their Live Chat support staff?)
Uptime: How often do their servers go down)
Migrate Blog: Will they help to migrate your blog for free? If you want to join their web hosting service? (This is important if you're moving from another web host to your new hosting provider)
Security and Backups: (How easily can you backup your blog/website automatically?)
One-Click WordPress Install (Can you easily set up your blog/website using WordPress.org?
My advice to you is, do not choose the cheapest hosting provider because their service is likely to be crap and don't go for a hosting provider that is too expensive when you're new to blogging.
I have been using WebHostingHub for a while now and I am 100% happy with their service. They treat me like, I am a VIP client and literally have the best Live Chat support staff.
I am so happy with their service that I would recommend WebHostingHub to host your blog or website. I asked them to give my readers a discount and they have kindly offered anyone who uses this link – WebHostingHub 20% off.
Here's how to host your WordPress.org blog or website on WebHostingHub
Go to WebHostingHub 

– 

if you use my VIP link you will automatically get 20% off for any of their hosting plans. 
Then click on the 'Order Now' button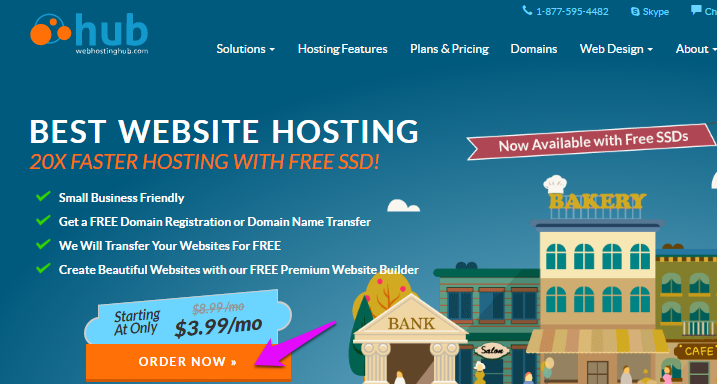 3.  Then pick your hosting plan. I use the 'Nitro' plan but if you're a beginner you might want to get started on the 'Spark' Plan.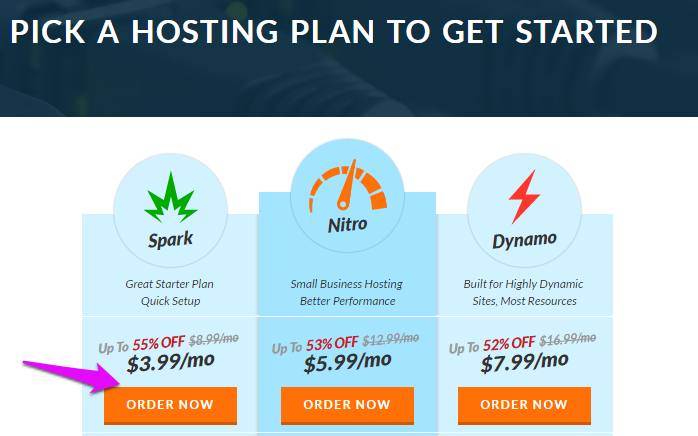 4. Type in the domain name you're thinking of using in the box on the left-hand side. Make sure you spell your domain name correctly.

5. Once the domain name you want is available, tick the option below. I normally only go for domain names that are .com because it's the one most people remember.
6. For the first year, you wouldn't be charged for your domain registration because it's part of your hosting package.
7. You can tick the 'WHOIS Privacy' option if you want to protect your full name, address, phone number and email address from being made visible to the public., which occurs when you register a new domain name regardless of which website you buy it from. Ticking the 'WHOIS Privacy' option stops you from being flooded with junk emails and marketing calls that comes when you register your domain name.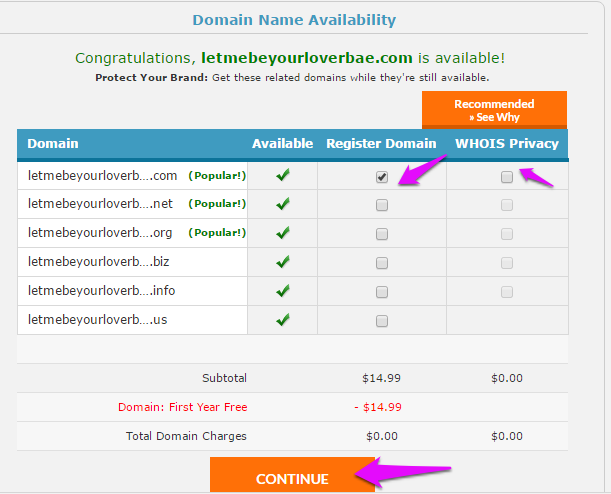 8. Once you have chosen your domain name you need to fill out your full account details.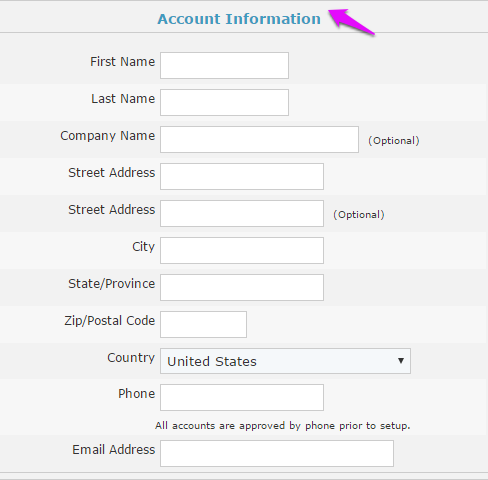 9. I recommend that you add the automated secure backups to your hosting package. This ensures that your website is automatically backed up.

10. This step is super critical. I suggest you tick the option 'Install WordPress'. This basically means that you don't have to download WordPress.org yourself. Their One-Click installer does it for you. This is one of the reasons, I love WebHostingHub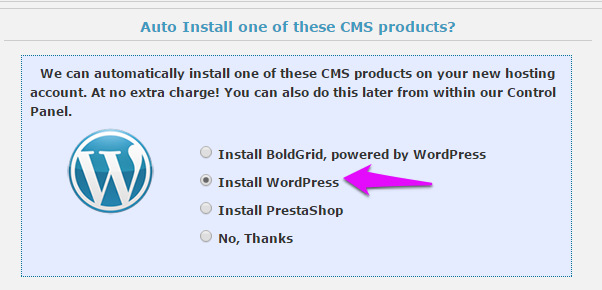 11. Then you need to choose your hosting package based on how far in advance you want to pay. If you choose the 3-year plan you will lock in my 'VIP discount' for 3 years.  I actually paid for just their 1-year plan, which I regret because I have missed out on massive savings if I paid in advance. I was a bit cautious when I first joined WebHostingHub but I am so happy with their service now that I have used it.
12. Once you're done, click 'Purchase'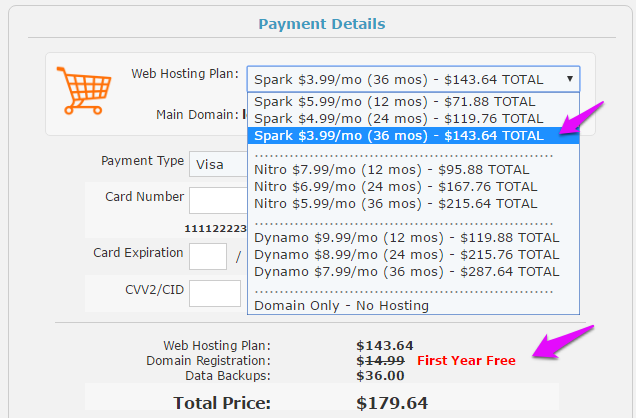 13. Once you have purchased your hosting plan, you will receive confirmation that you've paid in your inbox. Then they will send you your login details to WebHostingHub.
Once you receive your login details via email you will be able to build your WordPress blog or website. If you have any issues, contact the technical team by using the Live Chat feature on their homepage.

If you're not into techie stuff and you prefer someone to set up the blog or website of your dreams once you have paid for your hosting account. Then contact me using this form and I will recommend you to a talented and affordable web designer.
Have something to share? Let's chat, comment below.
xoxo
empowee